Speaker Schedule
12:00 EST

Opening Remarks

12:30 EST

A Conversation with Jelani Cobb on Criminal Justice in the United States

2020 will be forever marked as a year of immense change in the space of American civil rights. As a result of the Black Lives Matter movement, there is an increased focus on the criminal justice system with the intention of fundamentally changing the prison and police complexes, as well as the entities that enable state-sanctioned abuse. We are joined by award-winning journalist and academic Jelani Cobb to discuss how to move forward as a society that focuses on restorative justice.

1:45 EST

The Intersections of Inequity: Health and the Environment

2020 has furthered the conversation on societal inequality in tremendous ways. The COVID-19 pandemic not only exposed the vast health inequity in American society, but the simultaneous effect of environmental inequities that the virus exacerbated in minority communities. We are joined by Katharine Morris, Abdul El-Sayed, Wawa Gatheru and Sam Miller, activists who dedicate their work to addressing health and environmental discrepancies that particularly affect minority communities.

3:00 EST

A Conversation on Educational Disparities

In America, while there are schools virtually everywhere, not all of them are the same. Many minority students in America, as a result of institutional oppression, redlining, housing discrimination and budget disparities, have been subjected to a lower quality formal education experience that in many cases has directed the course of their lives. Join us for an in-depth discussion about those existing disparities as well as ways to counteract and change them.

4:15 EST

A Conversation on Abolition

In the rise of Black Lives Matter, the term Abolition has become synonymous with revolutionary change. While many have heard of Abolition, not all know what Abolition means, what it necessitates and what it creates. We are joined by Keren Prescott, Michael Christy, Jordan Harris, Jamelia Morgan and Katharine Morris to educate us on what abolition is, and how it can be of benefit for society.
Speakers
Jelani Cobb
Jelani Cobb is prominently featured in Ava Duvernay's 13th, her Oscar-nominated documentary about the current mass incarceration of black Americans, which traces the subject to its historical origins in the Thirteenth Amendment. "13th explodes the 'mythology of black criminality,' as The New Yorker's Jelani Cobb at one point in the film refers to the successive and successful measures undertaken by political authorities to disempower African Americans over the last three centuries" wrote The Atlantic.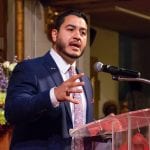 Abdul El-Sayed
At 30, Abdul El-Sayed served as Detroit's Health Commissioner—making him the youngest health official in a major American City, ever. In his first book, Healing Politics: A Doctor's Journey into the Heart of Our Political Epidemic, he shares his powerful personal narrative, along with compelling forays into science and history, to diagnose an underlying national epidemic: the epidemic of insecurity. Compassionate, bold, and uncompromising, El-Sayed proposes a new direction to bridge the divides this epidemic deepens, and shares his vision of a more democratic America.

Kat Morris
Katharine (Kat) Morris is a 22 year old scholar-activist earning her Master of Public Policy at the University of Connecticut. She founded UConn Collaborative Organizing (UCCO) to promote solidarity and intersectionality in climate and social justice movements. Her TEDxUConn talk explores How to Collaborate for Environmental Justice. Today, Kat organizes grassroots and legislative action and speaks on various panels, while working as a Policy Intern at Health Equity Solutions and conducting research on the side.
Wawa Gatheru
Wanjiku "Wawa" Gatheru is an environmental justice advocate, writer and current graduate student at the University of Oxford.  She is a first generation American of Kenyan descent and the first Black person in history to receive the Rhodes, Truman and Udall Scholarships. As the founder of Black Girl Environmentalist, Wawa is motivated to uplift the voices of those most adversely impacted by environmental inequities through changing conservation conversations. For her work in collaboration with other activists and thought leaders, Wawa has been recognized as a 2020 Young Futurist by The Root, a 2020 Grist 50 FIXER, a 2020 Glamour College Woman of the Year and has spoken on her work across the country.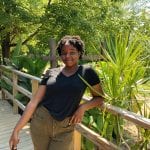 Samantha Miller: Director of Outreach at Black Girl Environmentalist
Samantha is a 22 year old urban wildlife content coordinator at the National Wildlife Federation. Samantha is working towards building sustainable communities that address environmental racism both in the U.S. and abroad. As a Taurus, you can find her chilling at home, listening to a curated playlist and thinking about astrology, environmental justice and mindfulness.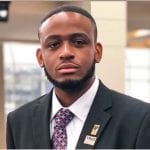 Mike Reid
Michael Reid Jr. is a second-year Masters student at the University of Connecticut studying Educational Psychology with a concentration in Research Methods, Measurement, and Evaluation.  Michael's research interests are district income segregation, K-12 achievement, program evaluation, education equity, poverty, and education.  Michael's career goal is to intersect innovative education policy focused on K-12 education solutions.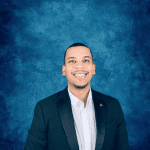 Dr. Michael Mallery Jr.
Dr. Michael Mallery Jr. is a transformative leader and educational influencer with over 10 years of experience working with educational systems at the secondary and post-secondary levels. He enjoys providing exposure, mentorship, and programming to students across the country. Dr. Mallery holds a B.S. in Marketing from Southern University and A&M College. M.A. in Survey Research and a Ph.D. in Learning, Leadership, and Educational Policy from the University of Connecticut (UConn).
Rich Milner
Richard Milner is an American teacher educator and scholar of urban teacher education on the tenured faculty at Vanderbilt University. He examines the social context of classrooms and schools and looks at ways in which teachers talk (particularly about race) influences student learning, identity and development.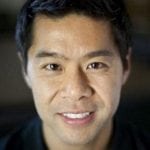 Kevin Gee
Kevin Gee is an associate professor in the School of Education affiliated with the Center for Poverty Research. He studies how schooling affects children's health and wellbeing and how school policies can improve health and educational outcomes for children who face a wide range of challenges such as bullying, food insecurity, abuse and neglect.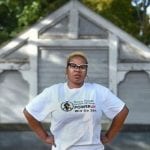 Keren Prescott
Keren Prescott is the Founding President of PowerUp Connecticut. Before moving to Connecticut, Keren lived in Philadelphia where she advocated on issues surrounding affordable housing and accessibility to mental health services. Today, she works in Connecticut organizing in several communities across the state challenging systemic racism and oppression.

Michael Christy
Michael Christy is a fourth-semester sophomore at the University of Connecticut and the Founding President of PowerUp UConn. At UConn, he is a leading organizer of the Public Safety cultural representation. In his hometown Manchester, Connecticut, Michael has advocated for restructuring of the K-12 Public School system cultural curriculum and an increase in funding towards social programs such as Adult Education.
Jordan Harris
Jordan Harris serves as the current President of the University of New Haven Chapter of NAACP. In his spare time, he volunteers with Y2Y New Haven as part of the Advocacy and Racial Justice team. A guest on numerous panels and organizer of multiple speakers on campus, Harris looks to continue having meaningful conversation vital to BIPOC communities.
Jamelia Morgan
Jamelia N. Morgan's teaching and current scholarship focus on issues at the intersections of race, gender, disability, and criminal law and punishment. Her research examines the development of disability as a legal category in American law, disability and policing, overcriminalization and the regulation of physical and social disorder, and the constitutional dimensions of the criminalization of status.