Speaker Schedule
9:00 EST

Keynote Presentation: Dr. David Simon

Dr. David Simon introduces the day dedicated to genocide awareness and prevention and discusses what Connecticut can do to make a difference.

Access event here. Password: hrts2021

10:00 EST

"The Crime of Genocide under International Criminal Law": Prof. William Schabas

Prof. Schabas analyzes the nuances of genocide as a core crime within international criminal law by explaining what is required for an atrocity to legally be considered genocide.

Access event here. Password: hrts2021

11:00 EST

Genocide Education Panel: Dr. Glenn Mitoma, Stuart Abrams, Erna Alić, Claire Sarnowski

Awareness begins with education. This multi-generation panel of Dr. Glenn Mitoma, Stuart Abrams, Erna Alić, and Claire Sarnowski will discuss key elements of genocide education, if it should be required, and how it can change the future.

Access event here. Password: hrts2021

12:00 EST

Cultural Heritage Destruction Workshop: Eli Szydlo

Eli Szydlo will provide an interactive experience to teach the importance of cultural heritage and how it can be exterminated in the midst of large-scale atrocities like genocide.

Access event here. Password: hrts2021

1:00 EST

Genocide Language Panel:  Predrag Dojčinović, Prof. Lynne Tirrell, Helena Ivanov

Predrag Dojčinović, Prof. Lynne Tirrell, and Helena Ivanov analyze the positive and negative roles language plays within genocide, the use of propaganda, how words affect a country's involvement in genocide, and the possibility of genocide language in the United States. 

Access event here. Password: hrts2021

2:00 EST

"Genocide Today: The Rohingya of Myanmar": Dr. Ellen Kennedy

The United Nations has called the Rohingya "the most persecuted people on earth." They have been stripped of their citizenship since 1982 and they are deprived of all human rights. The recent military coup and violent protests are killing civilians daily. Come and join the discussion to learn about key economic and geopolitical factors in the conflict as well as the legal efforts to prevent future violence.

Access event here. Password: hrts2021

3:00 EST

"Ethnic Cleansing Is a Term for Genocide Denial": Dr. Gregory Stanton, Jennifer Kirby-McLemore

Dr. Gregory Stanton and Jennifer Kirby-McLemore present their arguments for removing 'ethnic cleansing' from the legal lexicon by discussing its complex and confusing nature within society as well as international criminal law. 

Access event here. Password: hrts2021

4:00 EST

Genocide Remembrance Panel: Arnesa Buljušmic-Kustura, Tatjana Milovanović, Dr. David Pettigrew

Representatives from the Bosnian-American Genocide Institute, The Post-Conflict Research Center, and Remembering Srebrenica will talk about the importance of remembrance, combatting genocide deniers, and how film and the arts can be used to aid in reconciliation. Discussion will involve questions from the film, Quo Vadis Aida?. Streaming link will be provided before the panel. 

Access event here. Password: hrts2021
Speakers
 Dr. David Simon, Yale University Genocide Studies Program Director
Dr. Simon is Director of the Genocide Studies Program and Director of Graduate Studies at Yale University. He also is a member of the African Studies Advisory Board and has served as a consultant for several UN agencies, including UNDP, UNITAR, Office of the Special Adviser for the Prevention of Genocide, and the Millennium Development Project.
Professor William Schabas, International Law Professor at Middlesex University
Professor Schabas teaches international law at Middlesex University and Leiden University. He has authored more than twenty books on international human rights law and published over 400 articles, principally in the field of international human rights law and international criminal law. He served on the Sierra Leone Truth and Reconciliation Commission and was appointed Chairman of the UN Commission of Inquiry into the Gaza War in 2014. 
Predrag Dojčinović, University of Connecticut Human Rights Institute Research Affiliate
Predrag Dojčinović is Adjunct Professor and Research Affiliate at the Human Rights Institute at the University of Connecticut. From 1998 to 2017 he worked for the Office of the Prosecutor at the International Criminal Tribunal for the former Yugoslavia (ICTY), and has authored, edited, and published textbooks and articles on the social, political and legal aspects of the 1991-99 series of armed conflicts in the former Yugoslavia.
 Professor Lynne Tirrell, Philosophy Professor at University of Connecticut
Professor Tirrell is Associate Professor of Philosophy at the University of Connecticut. Her research concerns issues at the intersections of philosophy of language with social and political philosophy, and focuses on ways linguistic practices influence, shape social justice, or facilitate injustice. She has published various articles on metaphor, storytelling, hate speech, racist discourse, apology and feminist issues in philosophy of language.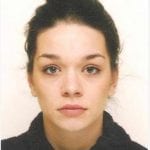 Helena Ivanov, PhD Candidate at London School of Economics
With a Masters degree from Oxford and a future PhD from the London School of Economics, Helena studies the relationship between propaganda and violence against civilians, focusing specifically on the Yugoslav wars. She is the Manager at the Centre for International Studies at LSE and was a graduate teaching assistant in courses such as Contemporary Issues in International Relations, International Security, Genocide, Power Shift, Global Politics in the 21st Century. At Oxford, she analyzed the role dehumanization plays in justifying violence against civilians.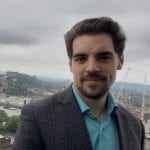 Eli Szydlo, Genocide Watch Contributor
Mr. Szydlo is a cultural genocide analyst at Genocide Watch. At the University of Glasgow he received his Master of Science in Criminology and Criminal Justice under the Saltire Scholarship and continues to examine the role cultural heritage plays within large scale conflicts and genocides.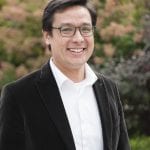 Dr. Glenn Mitoma, Director of Dodd Impact
Dr. Glenn Mitoma is Assistant Professor of Human Rights and Education, jointly appointed with the Human Rights Institute and the Neag School of Education Department of Curriculum and Instruction. He is inaugural Director of Dodd Impact, previously serving as director of the Thomas J. Dodd Research Center since 2013. Dr. Mitoma's research and teaching focuses on the history of human rights and human rights education.
 Stuart Abrams, Genocide Education Teacher
Mr. Abrams is a teacher of Genocide Studies, Psychology, History, and Human Rights Education at Avon High School in Connecticut. He has served as the advisor to the school's Amnesty International chapter since 1998 and was awarded the Joseph Korzenik Fellowship for excellence in Holocaust Education. In 2015, Mr. Abrams was selected as Co-Chair of the Steering Committee to help launch a new statewide organization, The Connecticut Human Rights Partnership.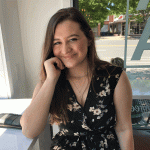 Erna Alić, Undergraduate Student at University of Connecticut
Erna Alić is a senior at the University of Connecticut, pursuing a Bachelors in Psychology and Human Rights. She is currently vice president of Huskies for Refugees, member of the Students for Justice in Palestine and an intern for the ICTY Archives Project at the Dodd Human Rights Impact.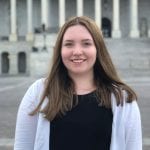 Claire Sarnowski, Genocide Education Advocate
Claire Sarnowski is a junior at Lakeridge High School in Lake Oswego, Oregon. She is an advocate for mandating Holocaust and Genocide Education for Oregon Schools, testifying and engaging in organized efforts on behalf of SB 664. Due to her efforts, the bill was passed and signed into law on July 15th, 2019.

Dr. Ellen Kennedy, Executive Director of World Without Genocide
Dr. Kennedy is the founder and Executive Director of World Without Genocide, and an adjunct professor at Mitchell Hamline School of Law. Kennedy is a member of the Edina Human Rights and Relations Commission, the United Nations Association of Minnesota Advisory Council, and is a board member of the FBI Minneapolis Citizens Academy Alumni Association and Forward Global Women.
Dr. Gregory Stanton, President of Genocide Watch
Dr. Gregory Stanton is the founding president and chairman of Genocide Watch. He also founded the Cambodian Genocide Project and the Alliance against Genocide. He contributed to UNSC Resolutions that formed the ICTR and was the president of the International Association of Genocide Scholars. His Ten Stages of Genocide model is taught in genocide education classes all over the US.
 Jennifer
Kirby-McLemore, Legal Director of Genocide Watch
Ms. Kirby-McLemore is a legal associate with Genocide Watch. She has worked as the Office Manager/Event Coordinator for the Center for Judaic, Holocaust, and Peace Studies. Now as a legal contributor at Genocide Watch, she assists in the organization's effort to advocate on behalf of victims of genocide.
Tatjana Milovanović, Program Director of the
Post-Conflict Research Center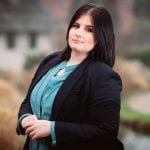 Tatjana holds an MA Degree in Democracy and Human Rights from the University of Sarajevo and University of Bologna, and a Law degree from the University of East Sarajevo. She is currently enrolled in the Master of Advanced Studies in Transitional Justice, Human Rights, and the Rule of Law program at the Geneva Academy of International Humanitarian Law and Human Rights. In addition to her position as the Program Director of the Post-Conflict Research Center, she is also the Associate Editor of Balkan Diskurs.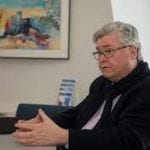 Dr. David Pettigrew, Professor at Southern Connecticut State University
David Pettigrew is a Professor of Philosophy at Southern Connecticut State University (SCSU) where he has taught since 1987. He is a member of the Steering Committee of the Yale University Genocide Studies Program. He also serves as an International Expert Team Council Member of the Institute for the Research of Genocide Canada. On October 7, 2012, Professor Pettigrew served as a credentialed International Observer for the municipal elections in Srebrenica, Bosnia and Herzegovina.
Arnesa Buljušmic-Kustura, Operations Manager of Remembering Srebrenica
Arnesa's focus of interest is on genocide studies especially related to the Bosnian Genocide, Yugoslavia and its disintegration, Post-Traumatic Stress Disorder as it relates to genocide, war, domestic and interpersonal abuse, as well as feminism, socialism, Islamophobia, anti-refugee and anti-immigration sentiments and the Balkans at large, particularly how it all ties into one another. Her academic research and fields of interest are especially focused on a sociological approach and theorization on conflict and genocide.